Prepared to be shocked and awed people, I have compiled a top ten list of the best Movie Based Video Game adaptations ever. Some will shock you, others you may not have heard of but you will soon know that for every 8 crappy movie based games there is a diamond in the rough. This list also includes spin-offs and pseudo sequels.
10. Gremlins 2: The New Batch – NES
Damn Skippy. This little gem is not only a great adaptation but it's even better than the movie. Gremlins 2 punt you in control of the super adorable Gizmo as he makes he way around a NYC skyscraper populated with the demonic little green buggers. The game consisted of some great platforming action in an isometric view similar to the The Legend of Zelda. It's definitely a forgotten classic that needs reviving on the Wii.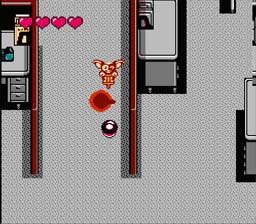 9. Batman Returns – Sega Gamegear
Now here's the first shocker on the list. Granted Batman Returns on the NES and SNES were good games, I felt that the Gamegear version was more true to what a Batman game should be. Great platforming action, awesome boss fights and some great graphics for the little handheld put this game onto the list.
8. The Godfather – Xbox, PS2, PC
The Godfather game is a game that borrows a lot of elements from GTA and the legendary film trilogy. However, it follows the story of an underling who works for the mob while the story of Corleone family is told. What made The Godfather great was its surrealism and freedom in the city that the game takes place in. A great game that should be given the respect it deserves.
7. The Lion king – SNES, Genesis
Lion king is possible one of Disney's greatest animated films of all time, so making a game is a no brain-er. The game captured every theme of the film from the music down to the colorful details of each stage. The platforming action was top notch and very respectful to the Disney classic. Just forget that Disney released a sequel a few years later.
6. Terminator 2: The Arcade Game – Arcade, SNES, Genesis, Gamegear, PC
Besides Street Fighter 2, T2 was the other amazing arcade game that was eating up everyone's quarters in the arcade. This game has fast blazing light gun tooting action. You take control of a nailed down machinegun and pelt bullets into the numbers enemies from throughout the movie with multiple objectives. One particular level is the T-1000 chases scene as he controlled a helicopter and a semi and it was your duty to blow them to little bits before he destroyed John Connor's lil truck.
5. Willow – NES
Willow was an amazing movie that was screaming for an rpg-like game conversion. And that we did get in the form on an action RPG similar to Zelda. The game was pretty difficult as well but it was good looking, a lengthy game and very fun. My only complaint was the lack of a save feature as Willow only provided passwords to continue your progress.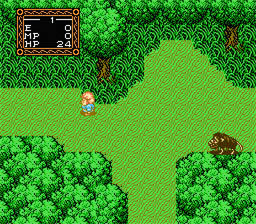 4. The Hunt For Red October – Nes, Snes, Genesis, Gameboy, Amiga, PC
There were two games of this released, one was based on the novel and the other on the movie. It's the latter that earns a spot on this list obviously. Red October is a game with many elements in it. Red October included side scrolling, deep sea strategy combat and cinematic cut scenes which very few games at the time did. The game put a strong emphasis on survival by forcing you to mostly run from confrontation in order to complete your missions. Red October is truly a unique game and one that has been lost for ages.
3. Chronicles of Riddick: Escape from Butcher Bay – PC, Xbox, PS2
I will not lie, but the movie this prequel game is based on sucked. It was just a complete mess. Escape from Butcher Bay on the other hand was amazing. You take control of the anti-hero as he fights his way out of the "supposed" most secure prison in the galaxy. The atmosphere of the game is gritty, violent, dark and amazing which for a First Person Shooter wasn't done often or very well.
2. Goldeneye 007 – Nintendo 64
Seriously what can I say that hasn't been said about this game? Goldeneye had a long and fun single player campaign with lots of unlockables to get depending on the level of difficulty you play the game in. And let's not forget the amazing multiplayer aspect of the game that keeps t alive in the hearts of millions of gamers everywhere. And its truly a shame that a port to Xbox Live Arcade was sidelined for good since Nintendo and Microsoft couldn't come to an agreement.
1. The Thing – PC, Xbox, PS2
It John Carpenter ever got around to making a sequel it might've been something like this. Even as rumors of Universal's plans to do a Carpenter-less sequel for the past 6 years, its nice to know someone cared enough to give us this amazing game. Despite being a very tough action game, The Thing included many cool game play elements including a trust system. Pretty much you had to prove to others that you weren't infected and had to maintain that trust through various deeds. Sometimes they work other times you men will go crazy and kill themselves. The game had amazing depth and a movie quality storyline that put this game at the top of the list.
Honorable Mention
Star Wars Games - Various Systems - Seriously you go and pick out one of the 60+ games based on the 6 movies and try and put them in my list. It wouldn't be far at all just to pick one or two.
Batman Begins - Xbox, PS2 - This is quite possibly the BEST batman to come out since Batman Return on the Gamegear. it was fun, dark, gritty just like the movie but it fell short of the list because of its formula gameplay.
Mighty Morphin Power Rangers The Movie - Sega Genesis - This is possible the best Power Rangers game period. It followed a sidescrolling Beat'em up style of gameplay and that made it very fun but not enough to make the list.
Jurassic Park - Genesis - This game was the best out of all the J.Park games that came out. It was really fun to play as either Grant or a Raptor with some of the most challenging 2D platforming action around. however the game had its hiccups and prevents from being on the list.
Games that Don't deserve to be on the list
Spider-Man Movie games - PS2, Gamecube, Xbox - No! I see this game for what it really is. Its nothing more than the original Spiderman released for the PSone, N64 and Dreamcast with elements of the movie slapped all over the place. It plays exactly the same witht the same movelist and everything.
Lord of the Ring Games - PS2, Xbox, Gamecube, PC - Honestly I didn't enjoy any of these games. They were too button masher friendly and very linear and the MMO should've came out years ago when Everquest hit the scene. Its just one out of a hundred MMO's that doesn't set itself apart from the group with exception to the Tolkein name.
Enter The Matrix, The Matrix Online - PC, Xbox, Gamecube, PS2 - All flash and no substance. The special effects were very cool but quickly grew lame like the latter two matrix films.
Well there you have it people, it's been a long time since my last update and I hoped I more than made up for it. See you soon.